Tuesday August 3, 2021
Washington News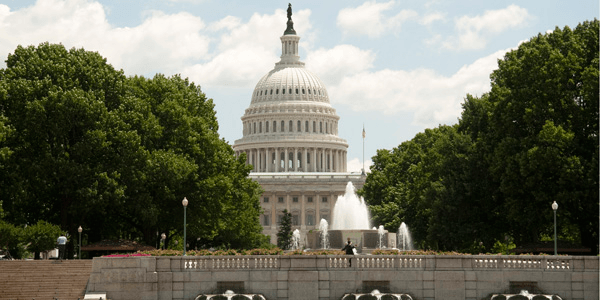 Protect Yourself with a Hurricane or Natural Disaster Plan
In IR-2020-189, the Service outlined plans for making appropriate disaster preparations. The IRS explained that having a plan is essential in the event of a natural disaster. As Louisiana starts to rebuild following the devastation of Hurricane Laura (with sustained winds over 150 mph), it is an excellent time to think through your plans. Both individuals and businesses need a plan to ensure all important documents are protected. They should create lists to keep inventory of personal property and know where to find information if a disaster occurs.


Reconstructing Your Records
There are multiple types of documentation that will be helpful if you experience a natural disaster. The "Reconstructing Records" page on IRS.gov includes recommendations for protecting your tax, personal property, vehicle and business records.


Key Documents
You should have a secure storage place or system for key documents. These include your tax returns, birth certificates, deeds, titles and insurance policies. It is good to have a duplicate copy of these items. One option is to scan all of these documents into PDFs. You then have the option of creating a storage system on a flash drive or a secure file online.


Documenting Your Valuables
If a hurricane, tornado, fire, flood, windstorm or other disaster occurs, your home or business could be damaged or even destroyed. It will be important for you to have pictures of the contents in your home or business. These pictures will be helpful for insurance claims or for potential government disaster payments. If you have high value items, these should be carefully documented and photographed. IRS Publication 584 may be helpful to you.


Tax Records
You may need to obtain a transcript of a prior tax return. You can use the "Get A Transcript" tool on IRS.gov or call 800-908-9946. You also can use the IRS2Go app on your mobile phone. If you would like a printed copy sent by mail, you can file IRS Form 4506, Request for Copy of Tax Return.


Home and Real Property
Real property is generally defined as your land and any structure that is built on that land. A natural disaster could cause damage or even total destruction of your home or other buildings. If there is a disaster, take multiple pictures of the damage and contact your homeowner's insurance company. In order to establish the correct fair market value, you also may need to obtain documents from the title company, escrow company or bank that processed the paperwork for the purchase of your home. The property tax statement from the county assessor and local real estate comparable sales may be helpful in determining the fair market value of the home. The more accurately the fair market value of what was lost is established, the more likely it is that the owner can recover the amount of the loss.

If you have a mortgage on the home, it is likely that an appraisal was completed. In addition, your home insurance policy also will be helpful in determining the fair market value.

You may have made improvements or constructed an addition on your home. If there is a substantial improvement, the contractors who worked with you may have records. Improvements that require a permit will also be recorded in the county assessor's office.


Vehicles
If your vehicle is damaged or destroyed, it will be important to contact your insurance agent. You may also want to estimate the fair market value. You may find Kelley Blue Book, the National Automobile Dealers Association or Edmunds to be helpful resources. If you purchased the vehicle from a dealer, it is desirable to obtain a copy of the purchase contract.


Personal Property
Determining the fair market value of personal property can be a challenge. If the property has been destroyed, check to see if you have any original or recent pictures of the item. There are also websites that sell many types of personal property. These websites may be useful in calculating the fair market value.

If you do not have any photos of the personal property, draw a floor plan of your home prior to the damage. Sketch rough pictures of the locations and type of property. These will be helpful to the insurance company or to any claims representative in determining value.


Business Records
If you have a business and lose inventory, attempt to determine the approximate amount of inventory by obtaining copies of invoices from suppliers for the past year. You also may have pictures of inventory on your phone or security cameras. Your bank statements should also indicate your income and expenditures during the prior year.

Your business, federal, and state tax returns will be helpful. You should draw a sketch of the general floor plan of your business and location of equipment and inventory. The floor plans for commercial buildings are usually available from your city or county planning commission.


Casualty and Disaster Tax Losses
If you are in a federally-declared disaster zone, you may qualify to claim a casualty loss deduction. You will need to enter the Federal Emergency Management Agency (FEMA) disaster number on IRS Form 4684.

For a federally-declared disaster, you may deduct the loss in the year it occurred or on a return for the prior year. You can file IRS Form 1040X, Amended U.S. Individual Income Tax Return, to deduct the loss for the prior year. The federally-declared disaster zones are listed on FEMA.gov/disasters.


Decrease in Fair Market Value
The general deduction limit will be the difference in the value before and the value after the loss. It may be helpful to obtain an appraisal from a qualified appraiser. If you do not have an appraisal, the best estimate is the cost of cleaning up or making repairs.

The cost of cleaning up or making repairs is permitted if the costs are not excessive and you bring the property back to the condition it was in before the disaster. The costs may not include enhancements, expansions or additions in value of the property.

The IRS offers assistance in Publication 547, Casualties, Disasters, and Thefts. There is also an IRS Disaster Assistance Hotline at 866-562-5227.


Senate Finance Committee Report on Abusive Conservation Easements

Senate Finance Committee Chairman Chuck Grassley (R-IA), and Ranking Member Ron Wyden (D-OR) have been investigating syndicated conservation easement transactions. Many of these transactions have resulted in large charitable deductions that have reduced federal tax revenue by billions of dollars. On August 25, 2020, Grassley and Wyden released a report on these transactions.

Grassley stated, "Shady tax deals often have a low profile with the public, but that doesn't make them any less wrong. The conservation easement deduction provides an important tool for the preservation of our environment, but the federal government needs to curtail the aggressiveness that goes on with these syndicated transactions."

Sen. Wyden noted, "Since 2016, I have been deeply concerned about abuse of the syndicated conservation easement program, and the threat a few bad actors posed to a program that is critical to preserving open lands. Our bipartisan report lays out serious and persistent abuse in the program."

Both Grassley and Wyden emphasize the importance of both conservation easements and IRS efforts to limit abuse of these easements.

The report stated, "Following their initial investment, the taxpayers get inflated appraisals of those tracts of land, grant conservation easements on that land, and then share significantly inflated tax deductions among the taxpayers who have invested."

One of the larger promoters of the syndicated conservation easement is a company in Georgia that created a spreadsheet calculator on its website. Prospective investors could determine tax savings by listing the number of units that would be purchased and their top federal and state tax rates. The calculator predicted tax savings substantially in excess of the amount invested.

The report notes that the syndicated conservation easement partnerships were essentially tax shelter transactions. They were "designed to provide tax deductions to high-income taxpayers by way of (1) inflated appraisals of undeveloped land through (2) partnership entities that appear to serve no non-tax business purpose for existing other than the provision of tax deductions."

Conservation easement promoters suggested that each dollar of investment would produce $4 or more of charitable deductions. The end result was that each dollar of investment would produce approximately $2 in tax savings.

The report analyzed thousands of emails by conservation easement promoters. While the promoters claimed that they were enabling investors to participate in holding land and protecting it through conservation easements, the emails suggested the investors had no interest in land and simply wanted "to buy tax deductions."

The key to a conservation easement partnership plan was to obtain an inflated appraisal. One of the appraisers who participated in multiple transactions was Claud Clark, III. Clark appraised multiple properties in Alabama. In 2019, the Alabama Real Estate Appraisers Board challenged the methodology Clark used in an appraisal and Clark surrendered his appraisal license.

The report details many specific examples of inflated appraisals. In several transactions in 2015-2016, EchoVest Capital acquired property adjacent to North Myrtle Beach, South Carolina. In a city with fewer than 17,000 people, the appraisal assumed that the property could be developed into homes and apartments with 40,000 new bedrooms. The investors reported $919 million worth of deductions and reduced federal taxes by $377 million.

A second example was EvrSource Capital in Florida. It owned property with an appraised value of $45,000 to $71,000 per acre. The adjacent property was sold for $274 per acre. The reported charitable deductions of $156 million saved over $61 million in federal tax.

Other transactions were similar in structure. One transaction in Florida valued land at $164,000 per acre. Similar land priced at $3,495 per acre did not have a buyer.

The report notes that conservation easements are a valid and important method for preservation of property. A landowner grants a conservation easement in perpetuity to a qualified organization and is permitted to take a deduction.

Conservation easement promoters note that Treasury Regulations require a valuation based on "highest and best use." The appraisals are therefore claimed to be correct, because, in theory, the property could be developed and the value would be at the higher level.

The report notes, "However, courts and the IRS have long held that where a taxpayer asserts that the highest and best use of land is different than the land's current use, the taxpayer is obligated to demonstrate that such alternative use is reasonably probable, not simply within the realm of possibility."

The partnership also must have a business purpose. As the report continues, "A basic principle of Federal tax law is that a partnership or other pass-through entity such as an LLC must have a reason for existing aside from simply creating tax benefits for its partners."

Senators Grassley and Wyden were concerned about the level of deductions claimed by the conservation easement partnerships. Between 2010 and 2017, the syndicated partnership transactions produced $26 billion in charitable deductions and saved approximately $10 billion in federal tax. There were 169 transactions in 2015, 249 in 2016 and 244 in 2017. The investors "included doctors, lawyers, small-business owners, large-business executives, professional athletes, rock stars, entertainers, and other celebrities, most of whom appear to reside or work in the southeastern United States."


Diverse Opinions on Syndicated Conservation Easements

Following publication of the Senate Finance Committee report claiming abuse of conservation easements, there were strong reactions by advocates and opponents of the partnership transactions.

Robert Ramsay is President of the Partnership for Conservation (P4C). He has supported syndicated conservation easement partnerships in the past.

Ramsey stated, "The Partnership for Conservation welcomes the conclusion of the committee's investigation into syndicated conservation easement donations. At the announcement of the investigation, before any data was collected, committee staff made clear it was going to find abuses, and it comes as no surprise that the report reached this predetermined conclusion. What is notable is the report again highlights the central issue is valuation, which can and should be addressed with safeguards and guidance that do not rely on a punitive and retroactive change to the law."

The Land Trust Alliance is a national land conservation organization. Andrew Bowman is President and CEO of the Land Trust Alliance. He has welcomed IRS actions against conservation easement promoters.

Bowman stated, "The Land Trust Alliance and our 1,000 member land trusts welcome the U.S. Senate Finance Committee's thorough and revealing report on abuse of the federal conservation tax incentive. The bipartisan investigation that yielded this report, led by Senate Finance Committee Chairman Chuck Grassley (R-IA) and Ranking Member Ron Wyden (D-OR), concluded the ongoing abuse is egregious and must end. The report also makes clear in the starkest terms why Congress must take action now."

Bowman is an advocate of the Charitable Conservation Easement Program Integrity Act (S. 170/H.R. 1992). This bill has been introduced in the Senate and House and would limit deductions to 2.5 times the initial investment. The bill is supported by the Land Trust Alliance, the Appraisal Institute, Ducks Unlimited, The Nature Conservancy and other charitable organizations.

The attorney for appraiser Claude Clark is Niles A. Elber. He published a statement in defense of his client. Elber noted, "Mr. Clark stands behind his valuations in the appraisals discussed in the report. The appraisals are the subject of litigation in the Northern District of Georgia, and Mr. Clark is fiercely defending them in that action."

Editor's Note: The IRS has been winning conservation easement cases on technical grounds. However, the primary issue is how to determine the appropriate methods for valuing the highest and best use. The appraisals involved in these transactions appear to be erring on the high side of reasonable valuations.

Published August 28, 2020
Previous Articles
Strong Passwords Protect Your Data
Protecting Your Data from Phishing Scams
IRS to Distribute $500 Dependent Stimulus Payments
IRS Warns of "Dirty Dozen" Tax Scams - Part III